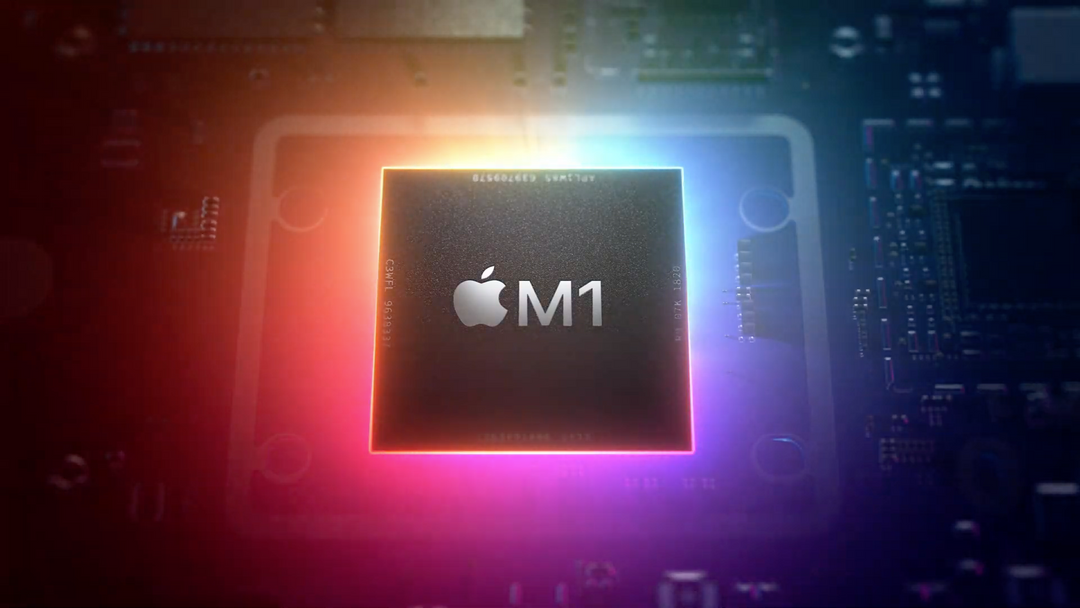 COVID-19 had a significant impact on many industries. Many supply chains were affected by the repercussions of the global pandemic. The computer market was also profoundly influenced by COVID, but not severely. In fact, for the first time since 2011, the computer market saw significant growth.
According to Gartner, PC shipments in 2020 saw a 4.8% YoY growth. PC shipments reached 275 millions units in 2020 (262 millions units in 2019). That is significant growth for a market used to declining YoY numbers.
While 2021 won't show as much growth for the overall market, it's also shaping up to be another year of growth for PC OEMs around the world.
2020 also saw a significant architecture shift from one of the world's most visible computer OEMs. On June 22, 2020, Apple announced its transition from Intel chips to its proprietary silicon. That major announcement underlying message was that Apple would soon abandon the x86 processor architecture in favor of ARM architecture in their Macs.


Apple's M1 Chip: The Start of an Industry Architecture Shift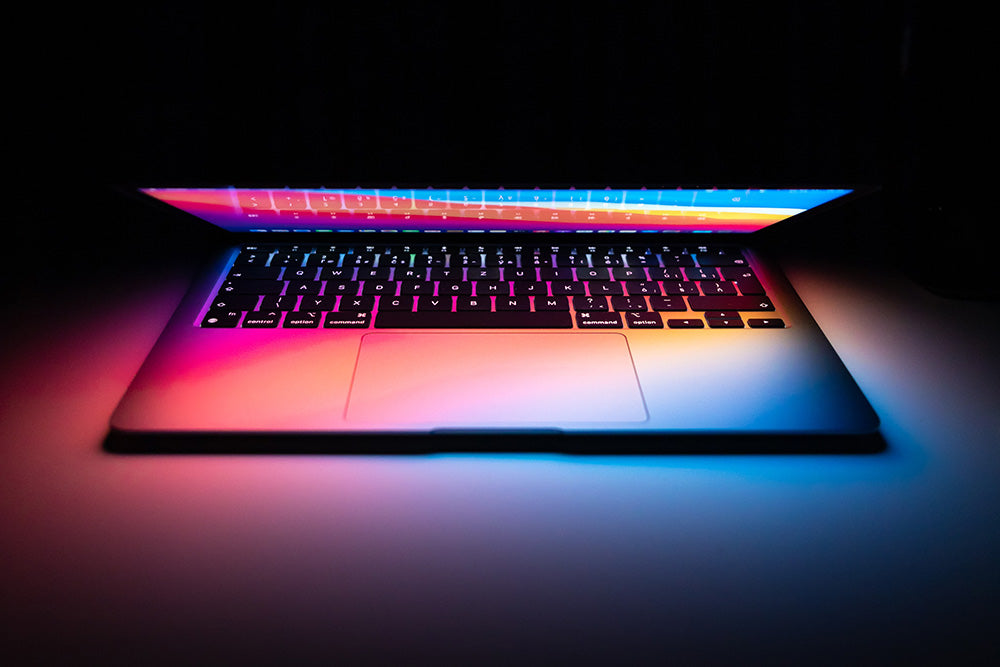 Apple launched their first M1 ARM chips in November 2020, with the MacBook Air and Pro (13-inch). Performance, battery life, low heat dissipation, a smooth software transition and growing sales all point to Apple making an excellent business decision.
While Apple success with their M1 ARM processor, they are not the first to use this architecture in computers. Many low-cost Chromebooks started using them years ago. Microsoft also launched the Surface Pro X in 2019 with an arm processor co-developed with Qualcomm. What makes Apple M1 and sales numbers unique? The M1 chip's performance is better than what comparable X86 processors like Intel and AMD offer. Since Apple design their own chips and doesn't sell them to the competition, this represents a massive threat to PC OEMs. Let's see why.
ARM Processors and the Disruptive Innovation Theory
Clayton Christensen, a Harvard Business School Professor, developed the theory of disruptive innovation in 1997. In a nutshell, his disruption innovation model highlights that a disruptive technology always enters a market as a new cheaper technology that gets traction in the low end of the market first. That is why incumbent leaders ignore the threat of a new soon-to-be disruptive technology; they don't care about the low-end market. The fast pace evolution of a disruptive agent allows the latest technology to improve quickly and then unlocks the higher market segments. Once the cheaper alternative technology reaches the level of performance of incumbent technology, it can disrupt it into the mainstream and high-end market segments. Then it's too late for incumbents to take action; the market has been disrupted and has shifted.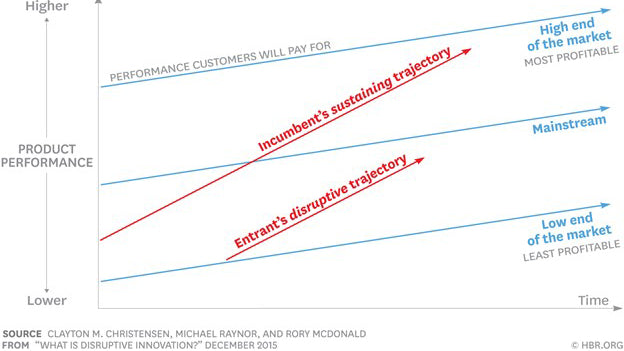 When the cheaper disruptive technology reaches the required performance level to steal market share in the mainstream segment, disruption occurs. So let's apply the disruptive innovation theory to computer chips.
Mobile devices were long considered the only market for ARM processors. Cost and battery life were the main advantages for ARM CPUs at first, but their performance quickly improved to the point that they could also power low-end computers like entry-level, sub 500$ Chromebooks and Windows PC.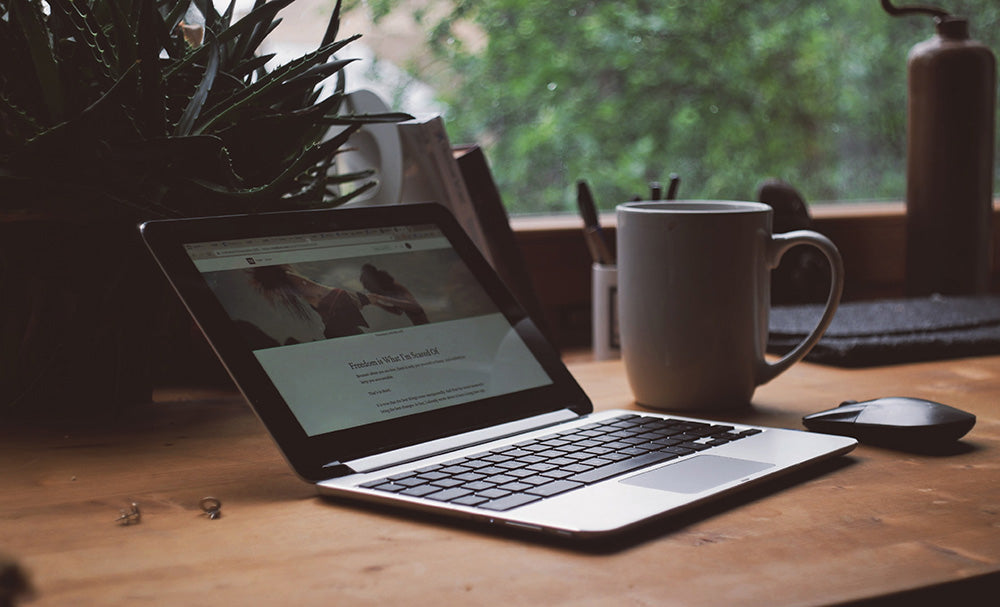 We see now that the Apple M1 chip has reached the mainstream segment required performance to disrupt Intel from Macs. The MacBook Air is Apple's entry-level computer but falls in the mainstream segment of the overall computer market. We haven't seen the Pro models line-up yet, but rumors point to a more powerful version of the M1 CPU. In addition, the world's biggest ARM mobile CPU manufacturer, Qualcomm, has announced its intention to develop high-performance chips for the computer market. So the shift is happening, but Apple has a significant head start.
How Can PC OEMs Prepare the ARM Transition?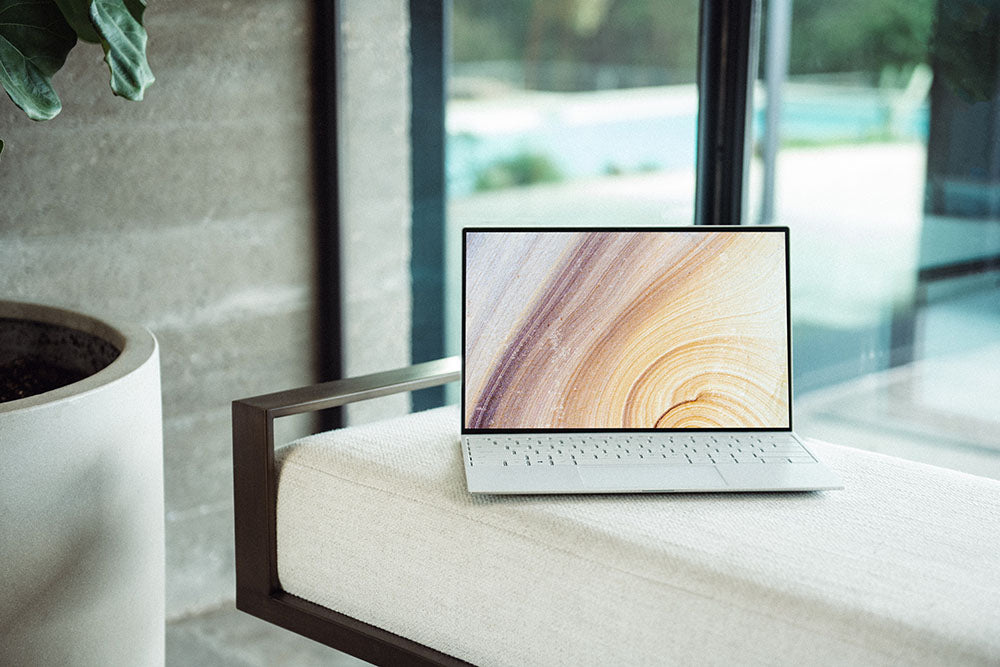 PC OEMs use a very different business model than Apple and rely on different suppliers for building their computers. Since Apple doesn't share its M1 chips, how can PC OEMs compete?
Short answer: They can't… Yet. The possibility of Intel and AMD releasing better x86 chips still exists, but the architecture will get disrupted by ARM processors according to the disruptive innovation theory. So until PC OEMs can get their hand on high-performance ARM CPUs, they have to find new ways to improve the value of their high-end devices. Otherwise, they will lose market share to Apple's new ARM computers.
The good thing is that a great computer is much more than only the fastest processor. Consumers are looking at multiple factors and features to guide their buying decisions. As a result, the best OEMs will need to find the right market opportunities to grow or protect their market share, even if they can't use a cutting-edge ARM processor in their next computers.
One key area where PC OEMs can improve and differentiate their offering lies in user experience. Like the Boréas piezo haptic trackpads, new technologies are available to build better trackpads that can become the highlights of their flagship computers.
Turning the PC ARM Transition into Business Opportunities
The ARM transition will significantly improve the next-generation PC performance and battery life. That enables PC OEMs to explore new design form factors. However, those new designs' success relies heavily on how the customers will have to interact with those new devices. Therefore, trackpads also need to improve their game to keep up with the latest gadgets. UX design is a significant part of consumer electronic products' success. Improving those new designs' trackpads will turn a good product into a great user experience that will translate to more success.
You can find trackpads on computers for many years. As a result, they are an essential part of the device's user experience. Available in many shapes and form factors, trackpads all share one key characteristic: an excellent trackpad makes a computer highly enjoyable. In contrast, a lousy trackpad makes a computer unpleasant to use. Therefore, PC OEMs need to offer the best trackpad experience possible to protect or grow their market shares.
While they look like simple pieces of technology, the most advanced trackpads are packing many cutting-edge technologies. Boréas piezo haptics is the next technology to push the boundaries in trackpad design.
New Laptop Design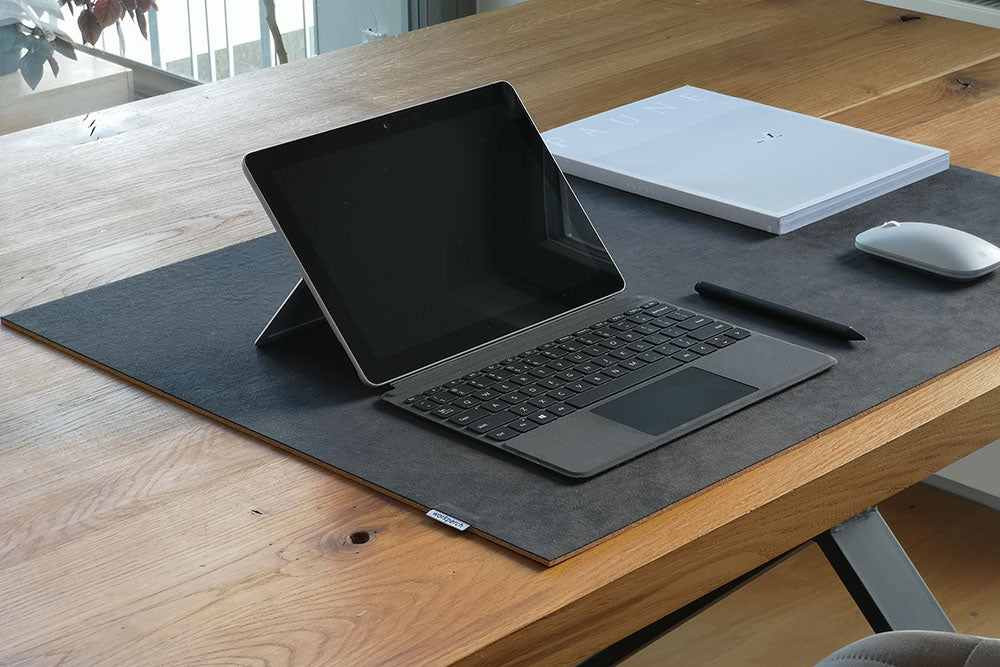 Boréas piezo haptic trackpad enables the thinnest modules for PC OEMs. Depending on the type of piezo actuators you are selecting, they can be as thin as 1.8 mm. That enables crazy slim laptop computer designs. Plus, since the trackpad shares the same real estate as the battery in a computer, this means you can enlarge the trackpad area without sacrificing battery life.
Boréas piezo haptics trackpads are highly flexible. They enable new form factors for trackpads. You can build edge-to-edge trackpads with an incredible haptic response across the whole surface, unlike trackpads using LRA or voice coils. In addition, piezo actuators can trigger zone-based or localized haptics for larger trackpads, creating a much better user experience. You could even replace the computer's keyboard with Boréas piezo haptics zone localized haptics.
Innovative OEMs can design new computer form factors and implement cutting-edge technology like Boréas piezo haptics to create a rich touch user experience that will lead to more considerable revenues.
New Trackpad and Touch Features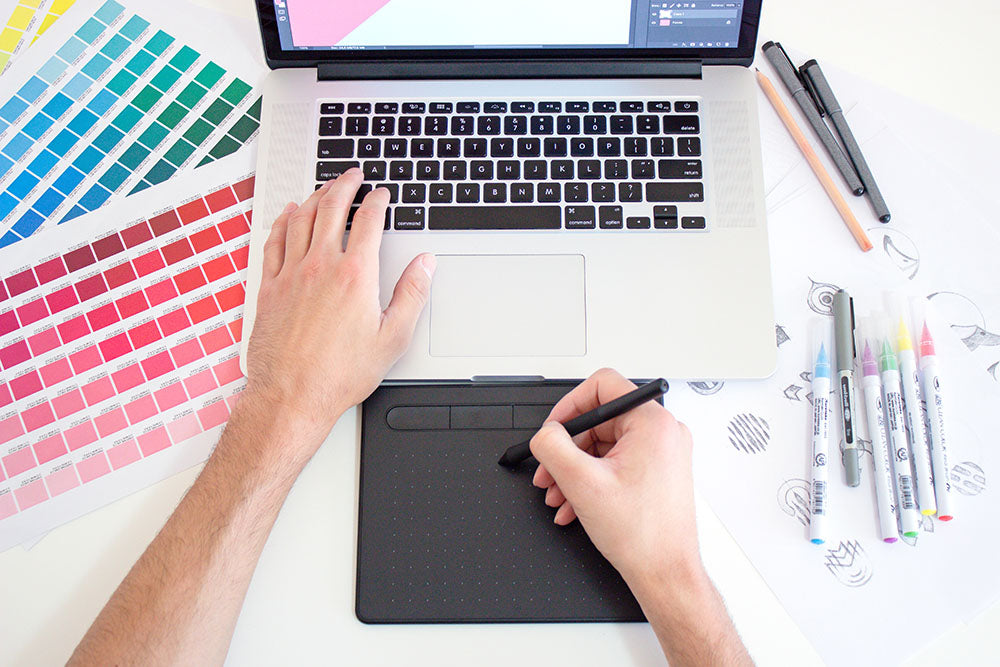 Boréas piezo haptic trackpads come with force sensing capabilities. Force sensing enables multiples features that can have a significant impact on the user experience. You could, for example, trigger apps sub-menus when the user clicks with a high level of force on the trackpad. You can also implement palm rejection features that are much more accurate than those based on the capacitive touch sensor.
Piezo haptic actuators are known for the quality of their haptic feedback. Boréas trackpads offer the best-in-class haptics to create the custom click effect you need. You can also use the actuator on a much larger frequency bandwidth than what you can find on LRA and voice-coil designs.
Simply put, your UX design team will be able to refine your products' user experience to a whole new level. Boréas piezo haptics will help differentiate your product offering, even if you can't use the latest ARM processor.
The Boréas Piezo Haptic Trackpad Is The Next Touch HMI Standard in PCs
Apple put the entire computer industry on notice with their first M1 ARM processor. To compete, PC OEMs need to improve their products in different areas. Otherwise, they risk losing market share to a new disruptive technology.
Boréas piezo haptic trackpads offer a glimpse at the future of touch interactions with computers and provide PC OEMs an excellent business opportunity to differentiate themselves from the competition and capture more market share.