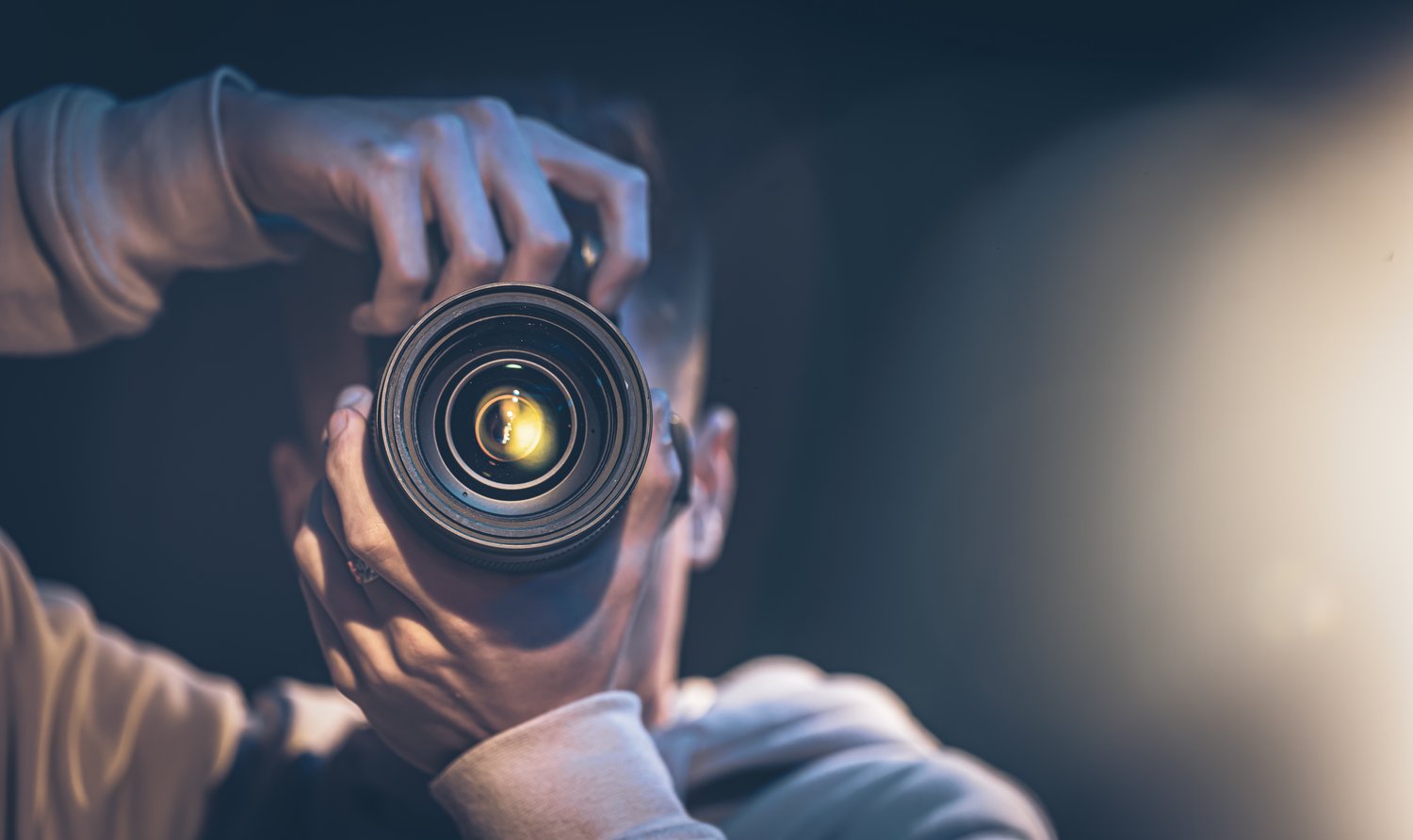 Photography is a hobby that spans generations. According to a survey done by Statista, 22% of 18- to 29-year-old respondents practiced photography, as did 21% of 30- to 49-year-olds and 14% of 50- to 64-year-olds.

As much as a hobby photographer might love to own a good-quality DSLR camera, they're out of most people's price range. Enter the Android smartphone camera.

You may ask yourself how an Android device can live up to a $10,000 DSLR camera and how its UX mobile design compares to that of the DSLR. Let's explore that now.

The Disruption of Mobile in the DSLR Market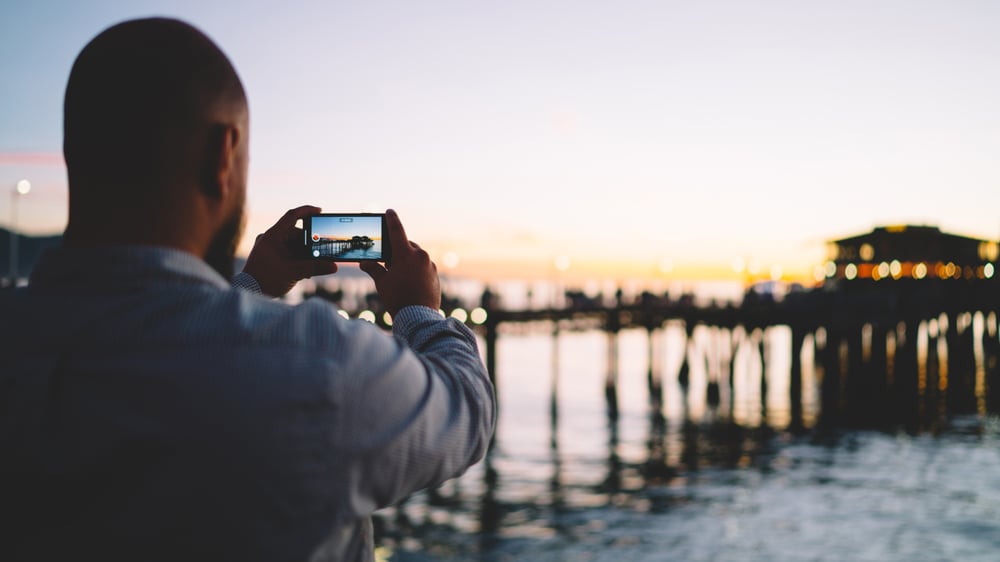 Since the introduction of the smartphone camera, the DSLR market has seen a decrease in consumers. Photographers, both professionals, and hobbyists, once clung to the DSLR camera market, but many have turned away in favor of mobile cameras — and mobile cameras just keep getting better. With each new flagship device, the camera sees improvements in user experience and the camera layout.

According to a Sony executive who spoke to Yahoo! Finance, smartphone cameras are on track to capture higher-quality images than DSLR standalone cameras by 2024.
Shifting Customer Preference From DSLR to Android Phones
Where DSLR cameras are suitable for just two things, snapping photos and capturing film, Android devices offer users more than just a camera experience — they allow users to make phone calls, send messages, browse the internet and social media, and play video games.
Convenience also plays a significant role in shifting customer preferences from DSLR cameras to Android phones. Carrying a dedicated DSLR camera with multiple lenses and accessories can be a hassle. On the other hand, an Android phone offers a compact, all-in-one solution that fits right in your pocket. This portability allows users to capture moments on the go.
Another advantage of mobile cameras is their real-time sharing capabilities. For example, mobile devices give you immediate access to your social media platforms, which means that snapping a photo and sharing it to your socials is as easy as giving your device a few taps.
Lastly, the affordability of Android smartphones compared to high-end DSLR cameras is a significant factor in the shift in customer preference. High-end DSLR cameras go for $10,000 or more, outside the budget of many aspiring photographers. On the other hand, Android devices are a fraction of the cost, opening up opportunities for those without the money for expensive camera gear.


Delivering a Comparable Camera Experience in a Flagship Android Device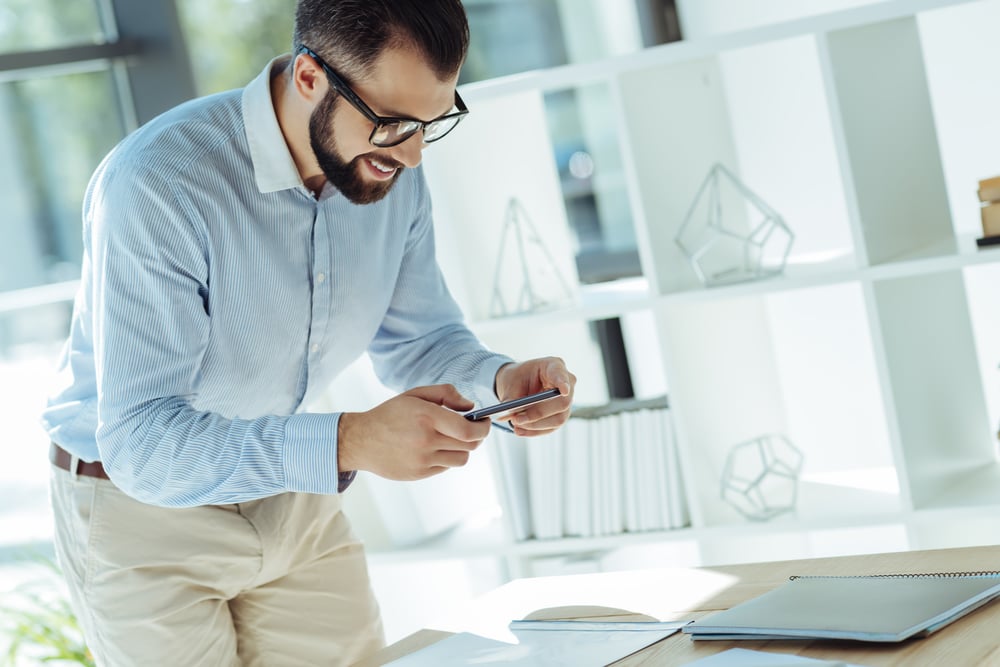 When flagship Android devices are compared to DSLRs, some may be hesitant to acknowledge that Android devices now rival their DSLR counterparts. Advancements made to flagship Android devices include:
Software Optimization and Mobile App UX Design:

Features like multi-frame image processing, High Dynamic Range (HDR), and AI-powered object recognition work together t produce vibrant, well-balanced photos with optimal exposure and colors.



Camera Shutter Button:

With solid-state button customizations, users can enjoy an increased force sensitivity with two force levels ― mid-click or half-click, which triggers autofocus, and full-click, which triggers the camera's shutter. Typically, smartphone buttons are stiff and uncomfortable to press, but solid-state buttons offer a similar feel to those of a DSLR camera.


Computational Photography Techniques:

Techniques like pixel binning, image stacking, and software-based depth mapping enable Android devices to simulate bokeh effects and other design fields, create stunning portrait shots, and even offer advanced zoom capabilities through digital cropping and AI-powered upscaling.


Professional-Grade Video Recording:

Many Android devices now support 4K and even 8K video recording, with features like optical and electronic image stabilization, manual controls, and advanced audio capture options.

Camera Ergonomics: Enhancing Picture Quality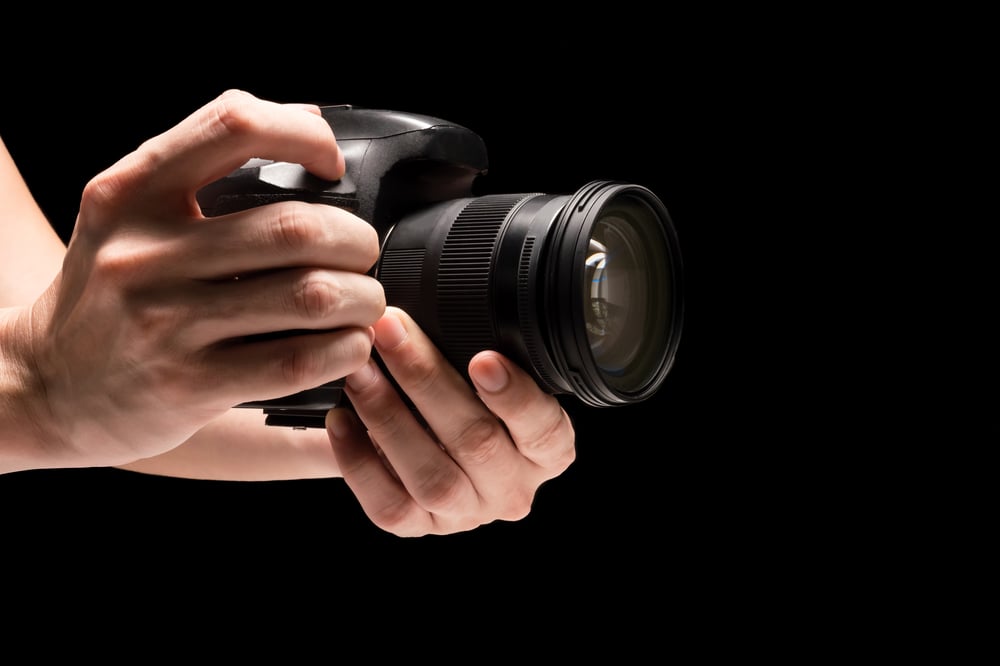 When you think about ergonomics, you probably need to give more thought to your camera. Ergonomics usually comes up about furniture or your working space — you may want an ergonomic office chair or desk that will benefit your posture and contribute to a more productive work life. But ergonomic design decisions matter for cameras as well.


The Role of Ergonomics in DSLR Cameras
The ergonomic design process for cameras relates to design and functionality that enhance user comfort, ease of use, and efficiency in capturing photographs or videos. Grip, button placement, picture controls, and weight are some of the factors that contribute to camera ergonomics. Not only do ergonomics enhance comfort and ease of use, but they reduce strain and fatigue during prolonged shooting sessions while enhancing visual design aspects, launch angle, and more.


Importance of Fast and Easy Access to Controls
Quick and easy access to camera controls is essential for getting a high-quality shot, especially for capturing the perfect candid photo or in-the-moment picture. Buttons, dials, and switches must be at the user's fingertips. It's also essential to prioritize commonly used settings for easy adjustments. Having controls readily accessible can make a significant difference in swiftly adjusting settings and capturing the desired shot.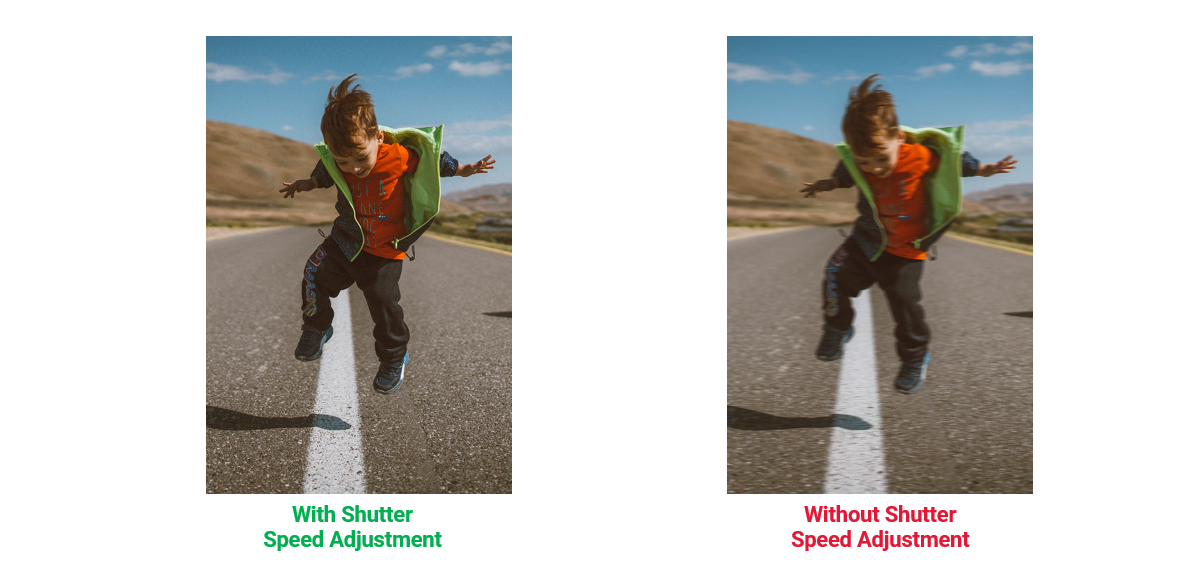 Imagine this: you want to capture a fast-moving subject through your lens, such as a flying bird, moving animal, or kid jumping in the air. In this situation, every second counts, and any delay in adjusting camera settings can result in missing the perfect shot. With an ergonomic camera in hand, you'll have access to commonly used buttons and adjustments that you can use to capture the perfect photo of your moving object.


Improving Android Phone Ergonomics for Better Picture Quality
One way to improve an Android phone's ergonomics is through solid-state buttons like Piezo Haptic Trackpads, which allow an improved user experience by providing unparalleled haptic feedback; the Piezo Haptic Engine; or Boréas NexusTouch, which adds interactive smart surfaces to your Android phone's edges.

Alongside the solid-state button is the Camera PRO App UI, which moves critical control points closer to the user's fingertips to reduce unnecessary movements. Another feature of the Camera PRO App UI is that it provides easy access that reduces cognitive load.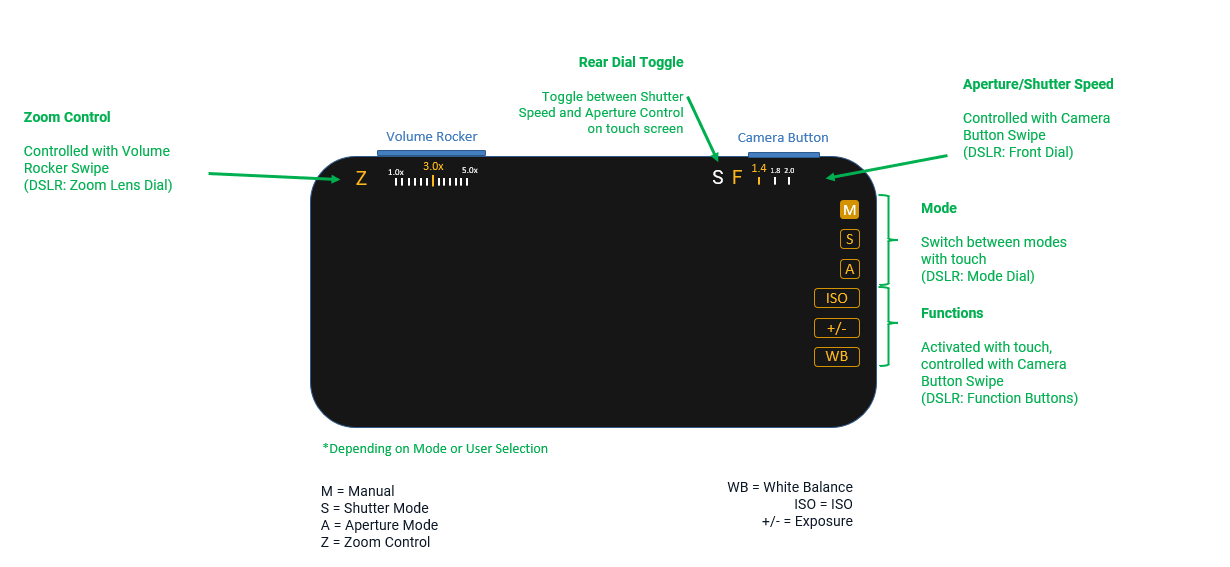 The Camera PRO App UI works as follows:

Zoom Control: Comparable to DSLR's Zoom Lens Dial, the zoom control on an Android device is controlled with the volume rocker swipe.
Rear Dial Toggle: Using the touchscreen, you can toggle between shutter speed and aperture control.
Aperture/Shutter Speed: Similar to the DSLR's front dial, aperture, and shutter speed are controlled with the camera's button swipe.
Mode: Much like the DSLR's mode dial, you can switch between modes with a simple touch to the screen.
Functions: DSLR features function buttons, whereas the Android app allows activation of functions through touch, controlled by a camera button swipe.
These features all depend on the mode or user selection.
Bring DSLR Features to Mobile With Solid-State Buttons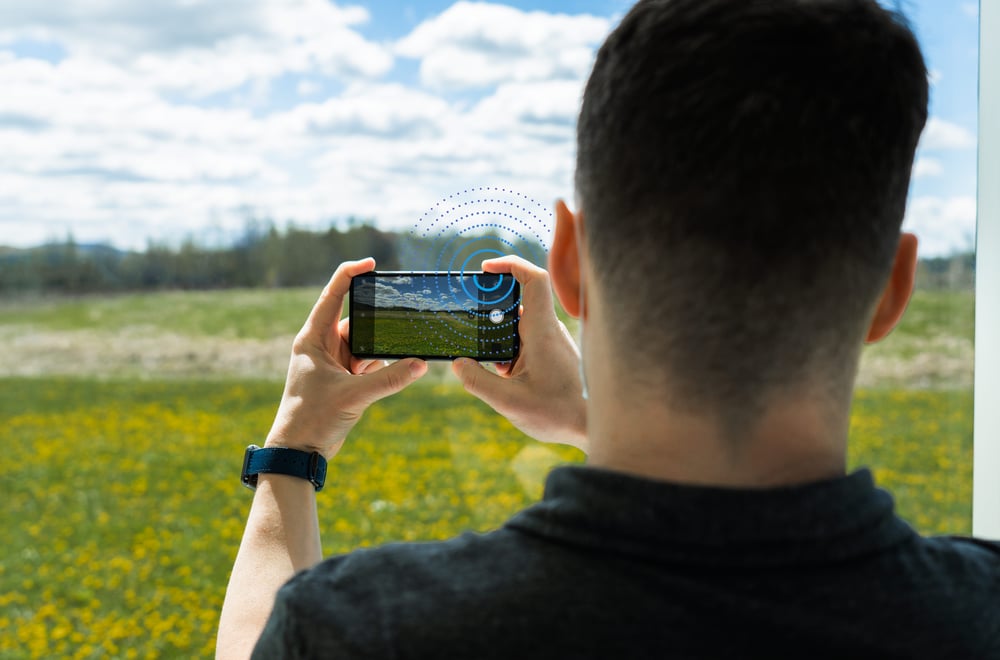 In conclusion, ergonomic design plays a crucial role in photography, ensuring user comfort and a seamless photography experience. While smartphones have disrupted the DSLR market with remarkable advancements in software optimization and computational photography, achieving the same level of comfort and control necessitates careful attention to camera ergonomics.
Recognizing the significance of ergonomic design in DSLR cameras, manufacturers have strived to enhance the user experience by reducing strain and fatigue during prolonged shooting sessions and optimizing the accessibility of critical controls. For smartphone manufacturers, prioritizing Android phone ergonomics becomes essential in elevating picture quality and delivering a photography experience on par with high-end APS-C cameras.
If you seek to achieve the same level of UX design found in high-end APS-C cameras, contacting Boreas can be the solution. Our expertise can help you unlock the full potential of your Android device's camera, providing you with a seamless and enjoyable photography experience that rivals that of dedicated cameras. Embrace the possibilities of ergonomic design and take your photography to new heights with Boreas.